Office Hours: Monday - Friday, 8am to 4:30pm
Main Number: (605) 997-2098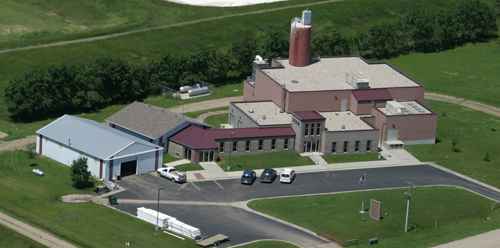 Address:
Big Sioux Community Water System
23343 479th Ave
Egan, SD 57024-6438

Phone:
605.997.2098

Email:
bscws@bigsiouxcws.com

Office Hours:
8:00 a.m. to 4:30 p.m.
After Hours:

Our office hours are 8:00 a.m. to 4:30 p.m. every weekday except holidays. All after-hours calls will be answered by a commercial 24-hour answering service and will be relayed to personnel on call in case of a water outage or other emergencies. After hours, if you cannot get through using 605-997-2098, you may call our answering service directly at 1-888-487-5891.
Please remember that if you call after normal business hours, our answering service is there only to relay emergency messages to our servicemen on call. The answering service personnel are not experienced water operators and many times do not know all the details regarding a major outage. Please keep the after-business-hours calls limited to water outages, abnormally low pressure, leaks, or other emergencies. All questions pertaining to billing, moves, water quality, etc. should be handled during normal business hours.
Big Sioux Community Water System, Inc.
23343 479th Ave.
Egan, SD 57024